Young farmers in the European Union are recognised as key to sustainable agricultural development and encouraging their inclusion can ensure the future of food production and environmental protection, said Mariusz Legowski, representative of the European Commission's Directorate-General for Agriculture and Rural Development (DG AGRI), at the "CAP Reform and Impact on Small and Young Farmers" conference.
Milanka Davidović, Head of the Department for European Integration at the Ministry of Agriculture, Forestry and Water Management, compared the constant reform of the CAP and harmonisation of national policies among EU members with a "moving target", and the process of adapting domestic regulations to "running after that target".
The programme manager from the EU Delegation to Serbia, László Árendás, agreed with that metaphor, emphasising that each new composition of the European Commission brings new ideas and that this is the nature of this process. He pointed out that policymakers in the EU are trying to get adequate feedback from the field and that the discussion is open, which allows the CAP reform to be a kind of public debate.
Davidović explained to the audience that the project, which she coordinates on behalf of the Ministry of Agriculture, Forestry and Water Management, "Capacity building for the alignment with the acquis in the area of agriculture, rural development, food safety, veterinary and phytosanitary policy" is a form of EU technical assistance to Serbia in fulfilling measures to open negotiation Chapters 11 and 12, and at a later stage in the closing of negotiations.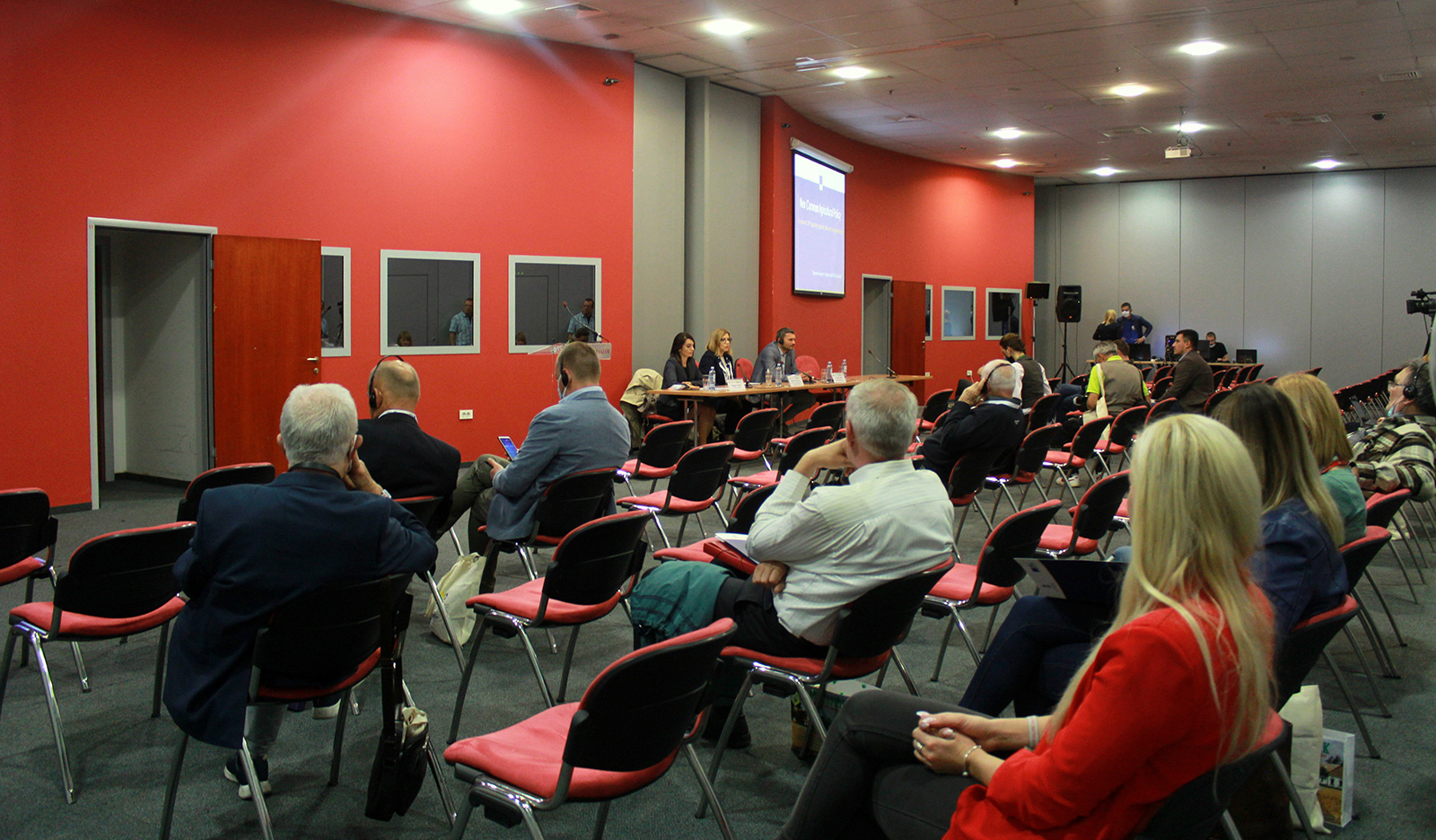 She emphasised that young and small producers are in the focus of Serbia's agricultural policy, which coincides with the goals of the European Union. The characteristic of the domestic agricultural sector is a large number of small agricultural farms and the growing migration of young people from rural areas, and that these groups should be helped so that "they have sustainable agricultural production, earn decent money and live from their work."
Due to the need of all member states for generational renewal, the CAP envisages that each state allocates at least three per cent of its budget for direct payments to young farmers to facilitate the establishment of farms. The new reformed CAP, which is awaiting final adoption, can be called "green" due to the increasingly demanding environmental criteria that all farmers need to meet, it was noted at the conference.
The conference "CAP Reform and Impact on Small and Young Farmers" is just one in a series of events jointly organized by the Ministry, the EU Delegation to Serbia and the project at the 88th International Agricultural Fair.