The instrument for pre-accession assistance for rural development (popularly IPARD) is the most evident part of the European Union's assistance to Serbian agriculture and probably the first word that comes to farmers' minds when somebody mentions the EU.
At a conference held as part of the Agricultural Fair, the representatives of the IPARD Managing Authority presented the possibilities offered by the new programme within the framework of pre-accession assistance of the European Union, and the visitors contributed to the active discussion with their questions and suggestions.
Important meetings in Brussels regarding the IPARD III program are on the agenda soon, said the Minister of Agriculture, Forestry and Water Management Branislav Nedimović yesterday.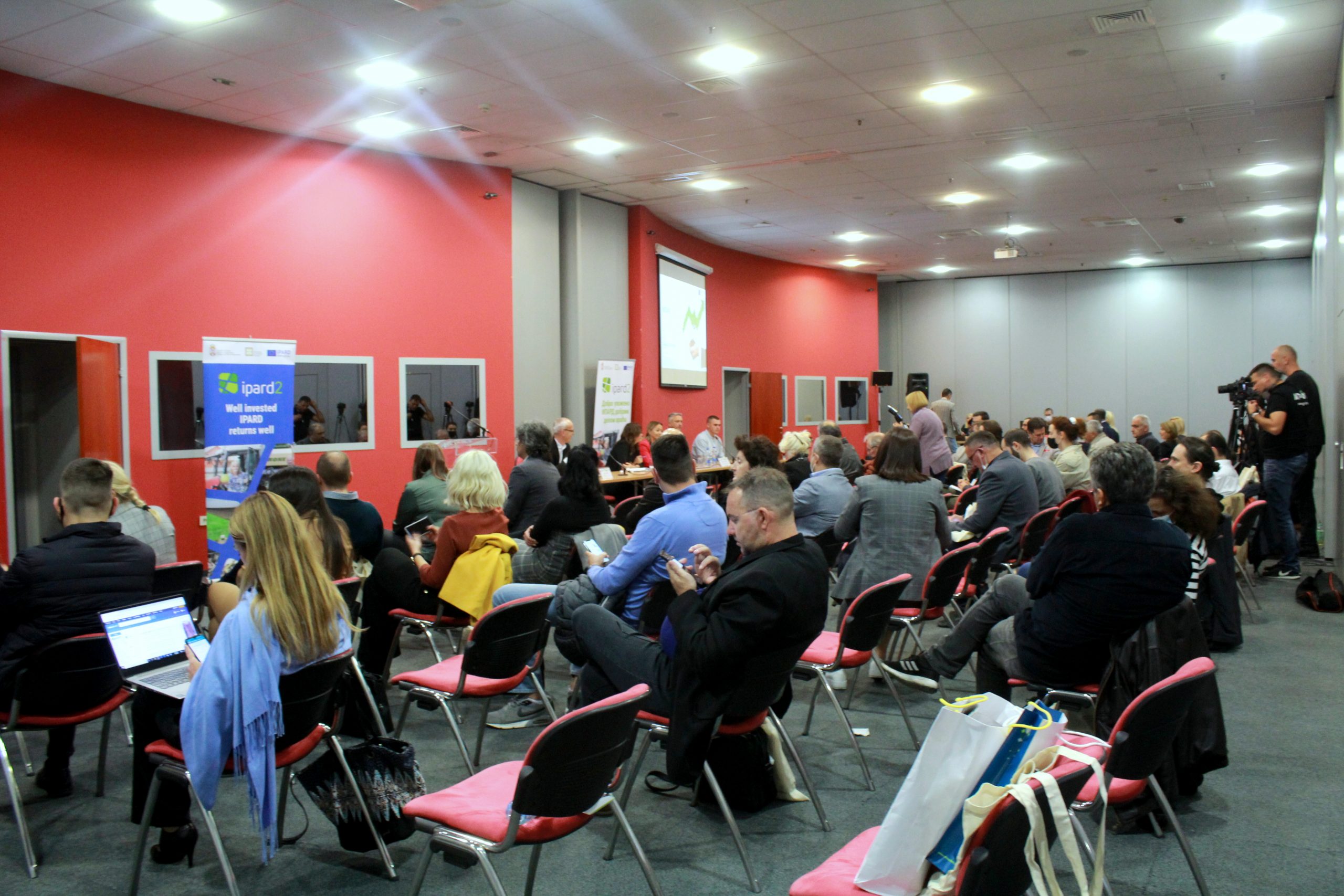 After presenting the success stories of the beneficiaries of Measure 1 – Investments in physical assets of agricultural holdings and Measure 3 – Investments in physical assets related to processing and marketing of agricultural and fishery products, the IPARD representatives answered questions and concerns regarding the implementation of IPARD II measures.
The conference was organised by the Ministry of Agriculture, Forestry and Water Management in cooperation with the EU technical assistance project "Strengthening the capacity to align with the acquis communautaire in the field of agriculture, rural development, food safety, the veterinary and phytosanitary policy" within the promotional campaign of the EU Delegation "For our fields – #EU for agriculture".
What's in it for you? Find out in a video from the workshop.